We bring Eastern Europe closer to your home
in North Carolina
About TaLa
Two Ukrainian sisters, Tatyana and Svetlana, opened TaLa in 2007 to share a rich culture
of their motherland with residents of the Raleigh, NC area. They believe savoring original flavors of ethnic cuisines is the best way to learn about the people of Ukraine and other Eastern-European nations.
Tatyana and Svetlana have been helping the North Carolina community discover Eastern Europe through food and bringing the taste of home to the local expat community.
In TaLa, you can find a wide variety of high-quality products — groceries, souvenirs, magazines, books and movies — from Ukraine, Russia, Belarus, Poland, Germany, Bulgaria, Romania, Moldova, Georgia and Israel.
Holiday specials
Call or visit the store to check availability of special holiday products during Christmas and Easter.
Phone
(919) 878-4427
Location
5720 L Capital Blvd
Raleigh, NC 27616
(check Directions
to locate our store)
Hours
Sun-Tue 12 pm–5:30 pm
Wed closed
Thu-Sat 11 am–7 pm

Fresh out of the oven, home-made rye bread is TaLa's signature product.
Following a traditional family recipe from Ukraine, Tatyana and Svetlana prepare the dough by hand and bake fresh rye bread every day.
Reserve your loaf in advance — this is the most popular product, and it gets sold out fast! Call us at (919) 878-4427.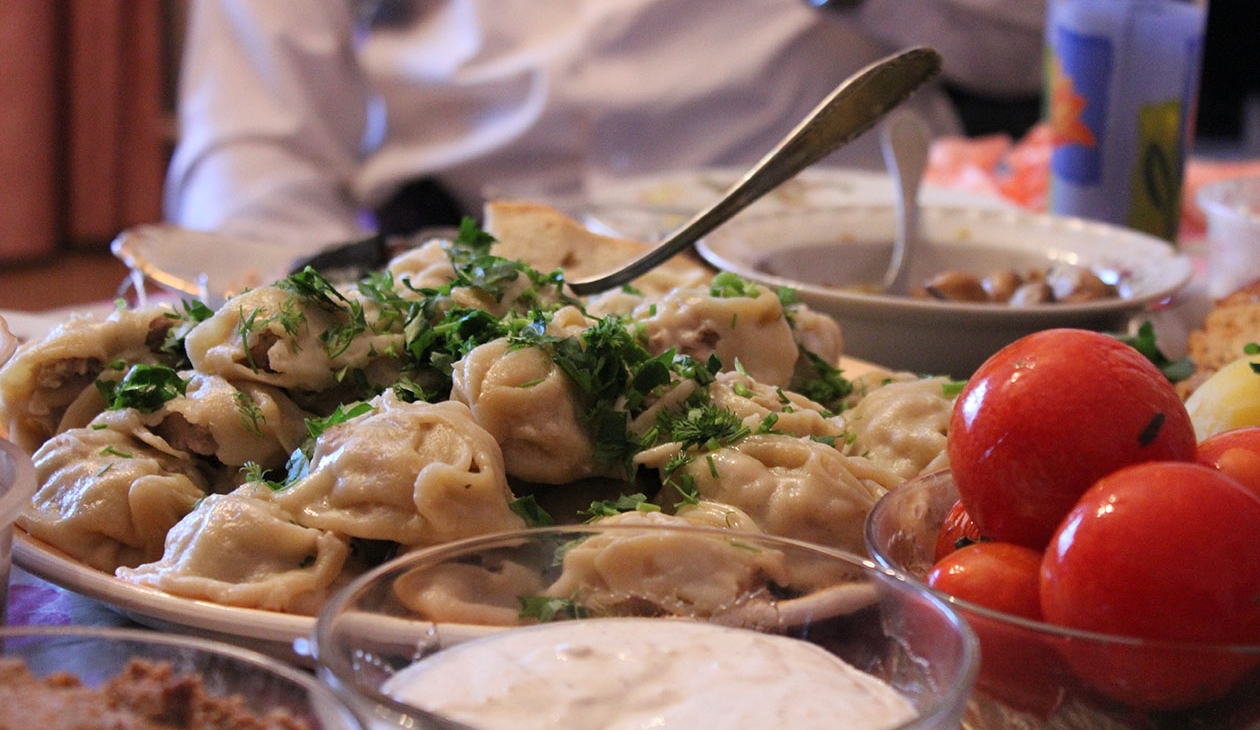 Experience Eastern-European cuisine, famous for its rich and savory flavors, by following these traditional recipes.
And remember to stop by TaLa to get your high-quality authentic ingredients.
Driving directions to TaLa
TaLa is located in a shopping plaza on Capital Boulevard in Raleigh, NC. It's right across the street from Leith BMW and Mercedes-Benz of Raleigh dealerships.
The pin on the map below indicates the exact location of our store.
Please keep in mind that Google Maps provides incorrect driving directions: there is no direct access to TaLa from Sumner Boulevard. To access TaLa, you need to turn right into the shopping plaza, which is just before Sumner Boulevard.
As you drive up the Capital Boulevard, pass the Oak Forest Drive and look for the Wayside Furniture House sign — turn right to enter the shopping plaza just behind the sign. Drive to the back of the plaza, and you will see TaLa storefront on your left.
If you need help finding us, don't hesitate to call (919) 878-4427.
Bulletin Board
TaLa is much more than a store. It's a hub for the Russian-speaking expat community in North Carolina. It's a place where people meet and build social and business relationships.
To foster these business relationships, TaLa helps local small businesses share information about their services.
If you want to add your card to TaLa Bulletin Board, stop by the store and talk to Tatyana or Svetlana.